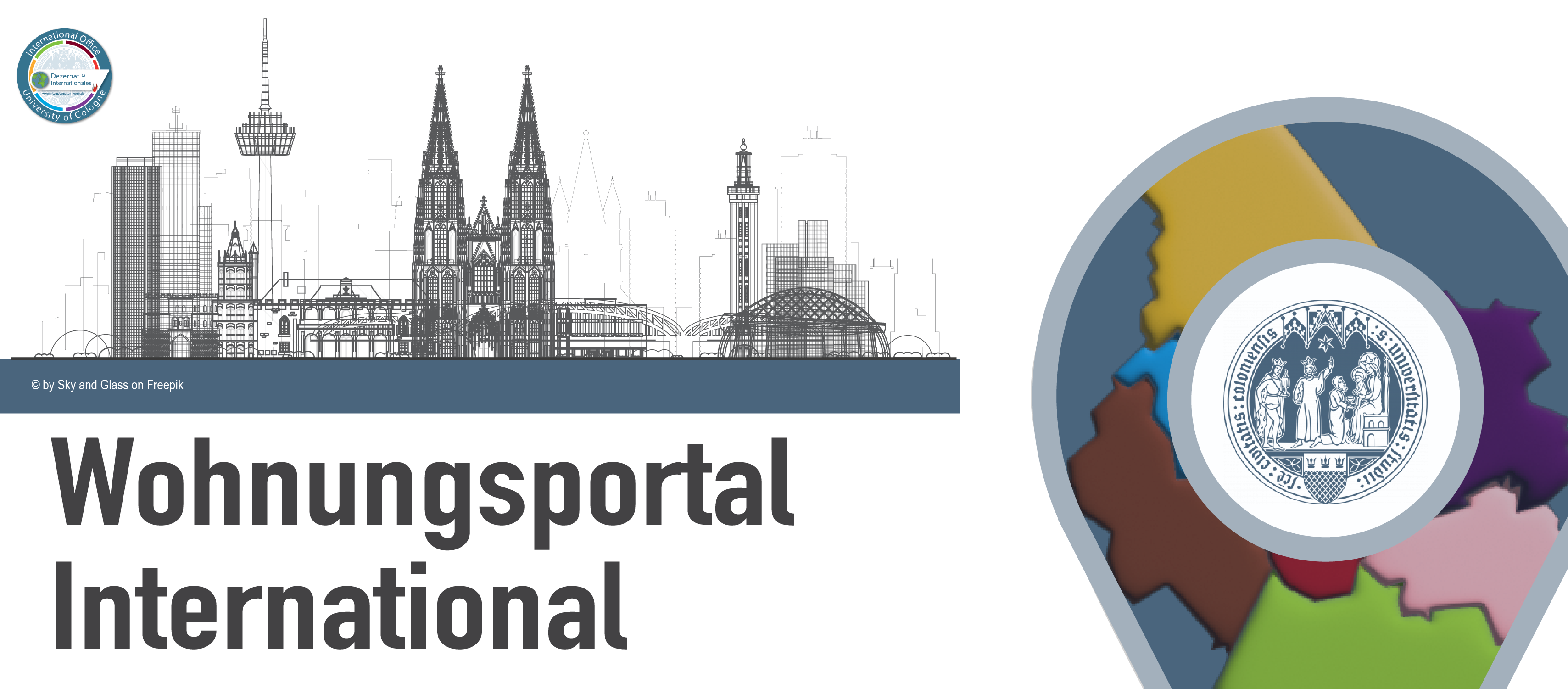 Numerous international students - regular students as well as exchange students - have great problems finding affordable accommodation in Cologne or the surrounding area in time for the start of the semester. The tedious online search from the home country, language barriers, the lack of knowledge about how the German housing market works and the generally scarce housing space in Cologne present many international students with major challenges when looking for rooms/apartments.
In this portal, the International Office of the University of Cologne offers, on the one hand, the possibility to connect Cologne and international students quickly and easily during the housing search. Many Cologne students go abroad during their studies and can post their (shared) rooms and apartments for interim rent in the portal and get in touch with international students. Meanwhile, international students also have the opportunity to post their requests on this portal and thus reach Cologne students. On the other hand, staff members of the UzK can also offer living space specifically or respond to requests.
If you have any questions please send an email to betreuung[at]verw.uni-koeln.de.
The offer is available to all students and employees of the University of Cologne.
Log in with your student account (Smail account, @smail.uni-koeln.de) or staff account (@uni-koeln.de). Then you will get to the overview of ads.
With the button "Create ad" you create a new ad.
You can only log in with your student or staff account. This ensures that the offers and requests only come from students and staff of the University of Cologne.
To make sure advertisements are up to date, all advertisements will automatically be removed after three months.
Please note: In the case of an offer, the entry in the "Gender" category refers to your preference for potential tenants. When searching, please enter your own gender.